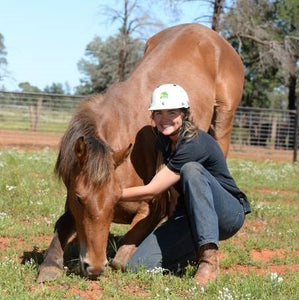 This video collection is the second step of the 4BP Method.
It will cover the following steps over 10 Videos available to stream after checkout. 
 - Staying straight in the head and body
- Swinging rope
- Why it's important to move to a bigger yard
- See what the "running face up" is and how to stop it
- Bagging a horse with rope
- Teaching to lead
- Transition from 'face up' to 'walk up'
- Mouthing explanation
- Visual aid (leading)
- Introduce the horse to the cloth
- Bag down with the cloth
- Familiarizing - noise, rope, cloth, etc
- Bagging with the cloth to move down both sides
- Overcoming Reluctant Side Proceeding Issue
- Advancing down the sides of the horse
- Side working
- Moving from hand rubbing to patting
- How to prevent the horse from biting you when going down it's side
**2021 © 4BP Horses Pty Ltd All Rights Reserved
You purchase this film for your own personal use, for informational and educational purposes only. You must not copy or reproduce all or part of the film or distribute it for commercial or personal gain. Any unauthorised exhibition, communication to the public, distribution, streaming, copying or similar of this film or any part of it (including soundtrack) may result in civil liability and criminal prosecution. 4BP Horses takes the infringement of its rights very seriously.
You must not use any of the advice or recommendations given by 4BP Horses in the film as a substitute for advice given by legal, medical, mental health or other qualified professionals and you must seek independent professional help in relation to such matters.**